Customer Reviews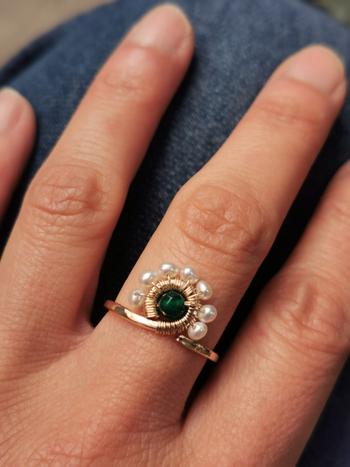 12/09/2020
I recommend this product
exquisite
This ring is exquisite and beautifully well crafted.
Jess C.
United States
09/21/2020
I recommend this product
Review Update*
Lovely owner! Thank you for getting back to me. Despite USPS having significant issues with delivery to Denver right now, I received my rings today and they are fantastic. Absolutely stunning work, thank you so much!
Taylor W.
United States
09/20/2020
Package Lost, Never Received My Rings
I never received this item. The package is lost in the USPS system. Please open a ticket for them.
Taylor W.
United States
We're sorry you haven't received your ring yet. The tracking number shows the package is still in transit. So the good news is it's not lost, just taking longer than expected. Due to the COVID-19 pandemic, deliveries are taking longer than usual. This is a global issue that everyone is experiencing and not in our control. Hopefully your package will arrive within the next few days. We'll follow up with you to double check. Thank you for your patience. Also, for your peace of mind, know that your package is insured. So if your package was lost in transit, we would happily make and send you a replacement.